Learn how to control stress while online.
The The Relaxation Stereogram will teach you how to relax now!
Find the hidden image. (It is the word, "Relax.")
While keeping the hidden word insight, begin to silently and slowly repeat the phrase - "I am relaxed" - in a rhythm with your breathing.
When you inhale think, "I am ..." and when you exhale think, "... relaxed."
Losing sight of the word is a signal that you have lost your concentration. Simply, refocus on the word and continue slowly repeating the phrase.
Do this procedure for several minutes, and you will notice the signs of relaxation.
Center Stereogram on Your Screen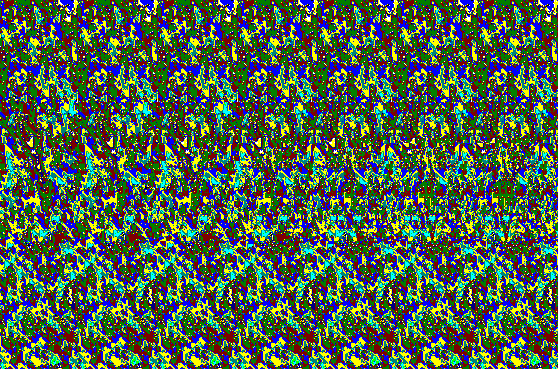 The Relaxation Stereogram. Copyright © 1995 Dagali Graphics, All rights reserved.
For complete instructions see: Relaxation: The Mini-Meditation
Instructions on: How to view a Stereogram
Other Stress Management Stereograms
The Love Stereogram
Return to Awakenings Homepage
Return to Stereograms
---