My Labyrinth
This is in my labyrinth. I built it after first learning about labyrinths at a spiritual retreat. It faces the East and is located across from a small marshy area. I have held several Summer Solstice walks here.
---
Park Memorial Methodist Church
Macon, Georgia
This labyrinth was constructed as the project of an adult Summer "Bible School Class." Our original plan was to simply draw the labyrinth pattern on the ground. The church is over 100 years old and we were surprized to discover enough buried brick in an old overgrown flower garden to build it. Stone has since been added to the labyrinth but the brick can be seen. Monthly orientations are held for the community.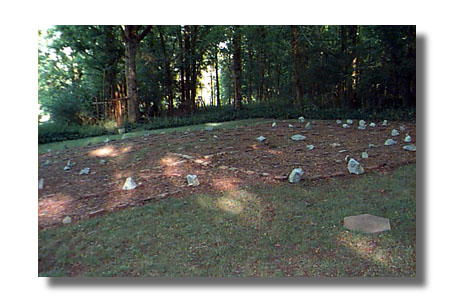 ---
The Cross
The cross that is the center point of the labyrinth is clearly seen in the picture below. It was constructed of a light colored brick so it would be more visible.
---
With More Stone
Park Memorial Church's labyrinth with more granite stone added.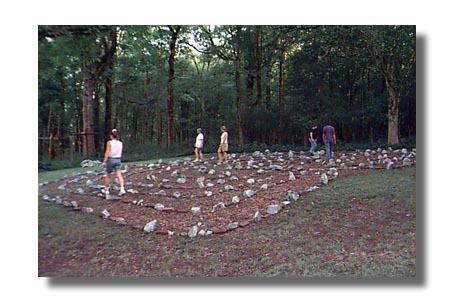 ---
Labyrinth in Use
---